How to File Bankruptcy in

Montana
Find Out Below If You Qualify For Bankruptcy Relief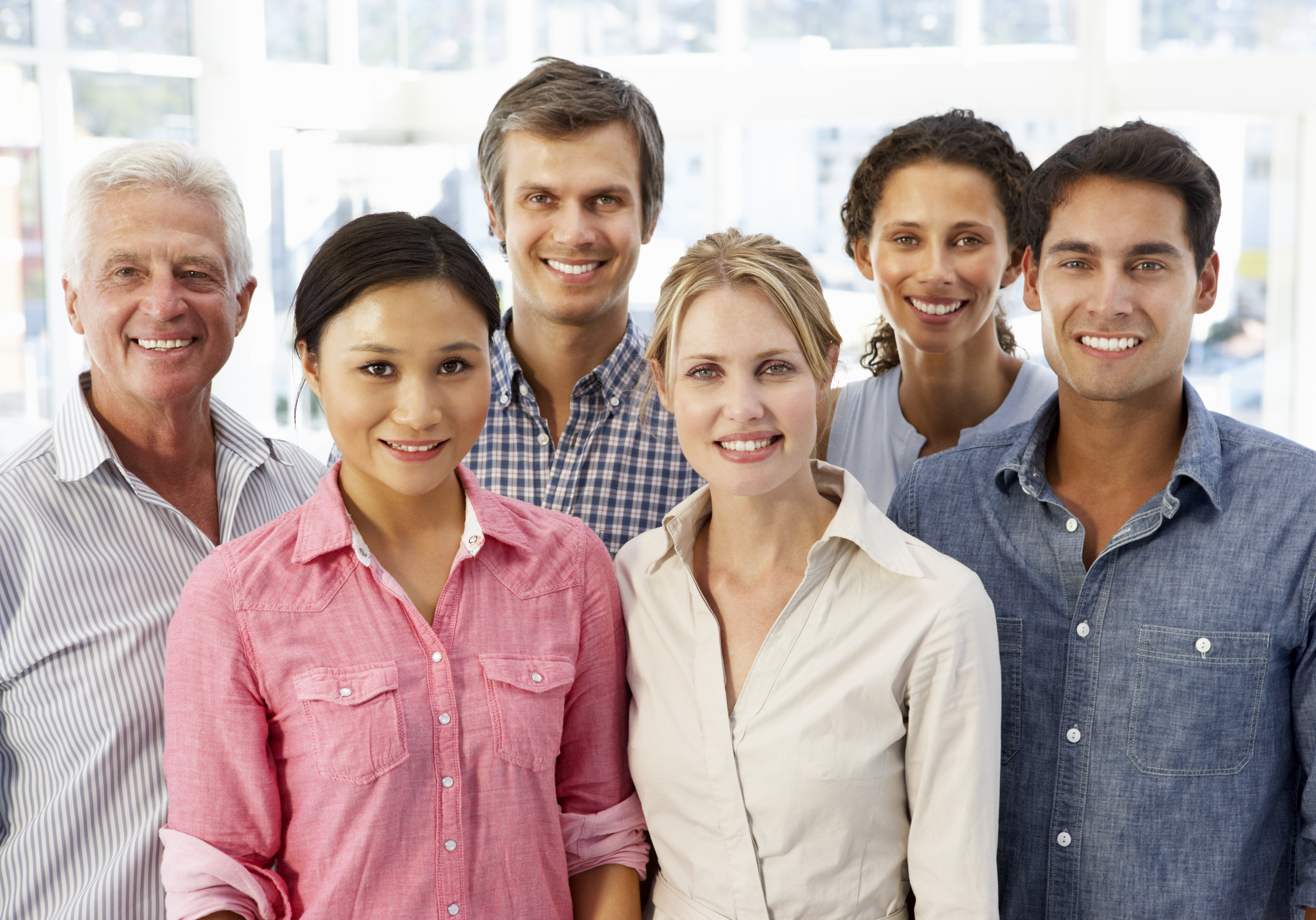 Talk to a local Bankruptcy Attorney
Is Chapter 7 Bankruptcy
the Right Answer for You?
Chapter 7 bankruptcy
offers a fresh start for many people who feel buried in credit card debt, medical bills, and other unsecured debt
.
In most cases of Chapter 7, an automatic stay takes effect as soon as the case
is filed
. It freezes the collection action immediately. That includes repossession, foreclosure, wage garnishment, lawsuits, even threatening letters, and telephone calls.
When a bankruptcy discharge order
is entered
in a Chapter 7 case – often four to five months after filing – most unsecured debt
is eliminated
.
That means creditors and collection agencies are violating a court order if they ever try to collect that money again
.
What would waking up debt free do for you? Are you ready to find out?
The Chapter 13 Bankruptcy
Alternative
Of course, filing a Chapter 7 bankruptcy isn't a one-size-fits-all solution. For people with high income, high-value assets that may not be exempt in bankruptcy, or a lot of secured debt, Chapter 13 often provides relief.
The core of a Chapter 13 case is a three to five year repayment plan that allows time to catch up on past due balances without the constant pressure of collection actions, mounting late fees and the ongoing threat of repossession or foreclosure.
Some remaining unsecured debt may even be eliminated when the plan is successfully completed.
Take the first step right now and breathe easier tonight.
How to File Bankruptcy in
Montana
Filing for bankruptcy in Montana State is a serious decision, but the process although lengthy is very simple. We have created the following step-by-step procedure, so you can understand everything it entails. Follow the process to new debt and stress-free life. Always remember we are here to help you in any way we possibly can. Never be afraid to reach out for help, and although things may appear scary at present, this process is the start of the rest of your life.
Collect Your Documents

This is probably the easiest part of the entire process, so get this out of the way, and you are off to a great start. You need to have all of your documentation in place before anything else can happen. Our advice would be to store it all in one folder, where you can access it quickly and easily. You will need the following pieces of documentation

Six months of payslips or alternative proof of income

If you are currently unemployed but have other forms of income, then make sure that you have this information to complete your documents. Without this documentation, the process cannot move forward. The responsibility for providing the information lies with you.

A List Of Your Creditors

You will need a comprehensive list of your creditors. That includes the amount you owe each company and their registered business address. Although this might sound like a challenging task, it is actually straightforward. Pull a copy of your credit report, and this should provide all the information needed.

Asset Information

Gather together all documentation that provides information on your assets. You may well have more than you think. Documents could include bank account details, whole life insurance policies, IRA's, 401k's, retirement policies, any Kelley blue book valuations on any vehicles that you own. Also, you will need valuations or appraisals of any real estate you own.

Last two years of Filed Tax Returns

You will need the last two years of your filed tax returns to qualify for Chapter 7 bankruptcy. Then, the previous four years for Chapter 13 Bankruptcy Montana.

Recent Bank Account Statements

These will provide further evidence of your financial situation

Take Credit Counseling

One of the main aims of the bankruptcy process is education.

The government wants to do everything possible to ensure that people only go through the process once

. Everyone who files for bankruptcy Montana must complete a credit counseling course. They have 180 days

in order to

file and receive a discharge in bankruptcy. You can complete the course over the phone or on the internet and it takes approximately 1.5 hours.

Also, it must

be taught by

an approved credit counseling agency and complete within six months of filing

. A certificate will

be given

upon course completion which

is needed

as part of the filing process. Do not take the course until you are ready to file. You will have to retake the class if your certificate expires before filing, then

Complete the Bankruptcy Forms

This is the most challenging and time-consuming part of the process, as the bankruptcy paperwork consists of over 23 separate forms. The forms cover every aspect of your financial life, and filing them out can quickly become repetitive and stressful. In an ideal world, you would hire a lawyer to complete this aspect of the process, but if you are not able to do this, then it might be an excellent investment to buy a bankruptcy software program.

Get Your Filing Fee

Although you are filing for bankruptcy, and money is in short supply, you will have to pay the required fees. Chapter 7 bankruptcy filing, for instance, requires a $335 filing fee. If you don't have the $335, there is an option to complete a special form. The form permits you to pay the fee in installments.

The

maximum

number of installments allowed is 4, and all the payments must

be paid

within 120 days of your filing date

.

However

, if your situation is so bad that you cannot afford to pay in installments, there is a possibility that the fee can

be waived

.

To qualify for a waiver, your total household income must be under 150 percent of the federal poverty line

. It will be the decision of the court on whether you qualify for a fee waiver.

That is to say, it is vital to take into consideration that if your application

is denied

, then the court will order you to pay the fee in installments

.

Print Your Bankruptcy Forms and Bring them To Court

Now that you have all your documentation ready, print them, sign them all, and prepare to take them to the Montana bankruptcy court. The forms must

be printed

out single-sided. But, if you forget and print them out double-sided, the court will not accept them. It is also a good idea to contact the bankruptcy courts and ask them how many copies they

require

. In most cases, only one copy

is required

, but it is better to take an extra copy and save yourself a wasted trip.

Go to Court to File Your Forms

This is one of the most critical methods because once it has started, you are secure from debt collectors. You will fall under the Automatic Stay.

This means that debt collectors are now

legally

prohibited from contacting you to try and collect your debts

. Also, they cannot garnish your wages and foreclose your property. This protection will be in place until the end of the bankruptcy case.

and provided everything

is completed

correctly

most if not all your debts will

be canceled

as part of the bankruptcy process

.

Do not

be intimidated by

the court, most people will be a little nervous, but there is nothing to

be worried

about. When you arrive at court, a security guard will ask you to walk through a metal detector. Once you have passed through security, the next step is to present yourself at the clerk's office. It will be

clearly

signposted. Tell the clerk that you are here to file for bankruptcy Montana. You will then hand over your completed bankruptcy forms, and the $335 filing fee. They are unlikely to have any change, so it is advisable to have the exact fee when you present your forms. But, if you do not have the fee, you will need to hand over your completed waiver form, or fee installment form.

Once the clerk has all the paperwork, he or she will then process the case. Generally, it takes no longer than 15 minutes and involves them scanning and uploading your forms to the court's online filing system.

After this process has been completed, the clerk will give you three vital pieces of information.

Your Bankruptcy Case Number
The Details of Your Bankruptcy Trustee
The Full Details of Your Meeting With Your Trustee, otherwise known as your 341 meeting. You will receive the date, time, and location of the meeting.

Mail Documents to Your Trustee

Your bankruptcy trustee is appointed by the court to oversee your case. Shortly, you will receive notice or mail from your trustee requesting specific documentation. Therefore, you need to pay close attention to what is being requested as a failure to provide that information will halt the entire process. Basically, you will need to send your trustee your last two years of filed federal and state tax returns.

For Montana Chapter 13 bankruptcy, this requirement increases to the previous four years of state and federal returns. Even if you have not filed a tax return for a few years, it is essential to provide the trustee, as well as the last federal and tax return that you did file. You need to forward the full copy with all of the schedules and forms that you completed as part of the tax returns process. This is another benefit of having an attorney as they will generally complete this part of the process for you, but if you do not have an attorney, then this is your responsibility.

Take Bankruptcy Course 2

Don't worry, you are nearly at the end of the process. The penultimate stage of bankruptcy requires you to complete a second class after you file a petition and your documents. Upon successful completion of this course, you will need to file a B23 form with the court. This form is your evidence that you have completed an approved debtor education class. However, failure to submit your B23 form and financial management certificate will mean that your case will not be discharged. The quicker you file the form, the better.

Generally, a bankruptcy case will close four months after it was initially filed. Our advice would be not to file for bankruptcy Montana on your own. It is quite a complicated process, but we understand that you may not be in a financial position to hire an attorney.

Attend Your 341 Meeting

Once the bankruptcy petition has been filed, you will have to attend the meeting of creditors, otherwise known as a 341 meeting. Given that you are obligated to attend this meeting, and you will need to bring proof of social security and another form of identification. Your trustee will question you about your documents, and the schedules which you filed at court. You should ensure you are prepared for this, as the questions will all be about your assets, creditors, and income, so it would be very beneficial to know all of the answers. The good news is that most questions will only require a yes or no answer, and the interview will usually last no longer than about five minutes.

Specifically, the questions will be about the procedure to ensure that you are aware of the documentation you have signed. Upon completion of the meeting, the trustee will close the case. In this case, unless something unusual happens, you will receive a letter about two months later from the court, stating that your debts have been discharged.

On to a fresh start!

After you have received this letter, you are now free to move forward with your life. Your credit rating will be severely damaged, and it will take some time to repair it, but, the main purpose of bankruptcy is to give you a new start, rather than punish you forever. Learn from your mistakes, and take precautions to ensure wherever possible that you never find yourself in a similar position, again, and then begin to live your life free of the misery of debt one more time.

Finally, the key to ensuring a smooth and hassle-free process of filing a bankruptcy petition is in planning and preparation. Make sure you have every piece of paper and documentation relating to your debts and your assets. Although hiring an attorney might seem like an expensive luxury, their knowledge and experience can often prove invaluable during the process, so it might be worth speaking to friends and family to see if there is any way you can afford to hire one. Most importantly, do not let the past define your future, you can and will come out of this process, and there is no reason why you and your family cannot enjoy a fantastic future moving forward.
If you feel overwhelmed or want assistance, check out our free bankruptcy assistance and see if you're a good fit for our service. We have a free service that makes the bankruptcy process super simple for residents of Montana.
Montana
Means Test
The Means Test is the document used to determine if a debtor exceeds the Chapter 7 income limits. Here are some numbers that can help you determine your eligibility. If you want to learn more about the Means Test, read this article.
Median income levels for Montana
| | |
| --- | --- |
| 1 | $4,324.83 |
| 2 | $5,270.92 |
| 3 | $5,952.25 |
| 4 | $7,909.08 |
Poverty levels for Montana
| | | |
| --- | --- | --- |
| 1 | $1,040.83 | $1,561.25 |
| 2 | $1,409.17 | $2,113.75 |
| 3 | $1,777.50 | $2,666.25 |
| 4 | $2,145.83 | $3,218.75 |
| 5 | $2,514.17 | $3,771.25 |
| 6 | $2,882.50 | $4,323.75 |
| 7 | $3,250.83 | $4,876.25 |
| 8 | $3,619.17 | $5,428.75 |
| 9 | $3,987.50 | $5,981.25 |
| 10 | $4,355.83 | $6,533.75 |
Talk to a local Bankruptcy Attorney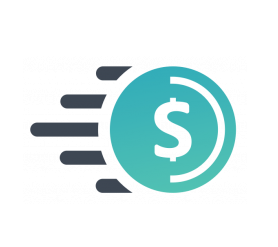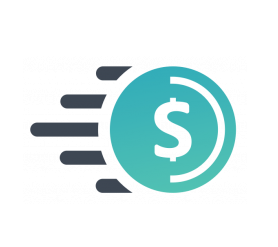 Talk to a local Bankruptcy Attorney
Providing Bankruptcy Help in the United States for more than 10 years
Frequently Asked Questions
There usually are court costs associated with filing for bankruptcy. The costs will vary depending on the type of bankruptcy, and your current financial situation. At the time of writing, the cost of filing for a Chapter 7 Bankruptcy is $306 and for a Chapter 13 Bankruptcy $281, . Yet, some courts may also charge a more administration fee. The good news is that in most cases, it is possible to pay the filing fee in installments. Some courts may also waive the filing fee for a Chapter 7 Bankruptcy if you can prove that your income is below a certain level. And the federal courts decide not to allow you to pay the filing fee in installments.
Whether you use a company like Bankruptcy Help or an attorney, there will be additional costs or monthly payments involved including attorney fees, and it is standard practice to pay upfront for those services, particularly in a Chapter 7 Bankruptcy case.
It is a common misconception, that once individual debtors
are declared
bankrupt, all their debts
are discharged
. But, this is not the case.
The first thing to be aware of is that bankruptcy will not cover any debts which
were incurred
after you filed for bankruptcy
. And which were not mentioned during the filing process. Second, there are other debts that are not covered by bankruptcy. These include but are not limited to
• Any Fines That
Are Owed
To A Government Unit Such As A City or State
• Any Outstanding Debts For Income or Property Taxes
• Child Support or Alimony Debts
• Any Fines You Have Received As Part of a Criminal Prosecution
• Depending on if you filed Chapter 7 or Chapter 13, the options for your car loan may vary.
Debts that you have obtained may not
be discharged
. For example, if before filing for bankruptcy, and knowing that this was your intention. You decide to go on a spending spree with your credit card, spending money on a vacation. Then this may
be considered
fraud afterward if it can
be proven
that you had no intention to pay the debt.
Bankruptcy filings
are regulated by
Federal law, but certain aspects of Montana law and procedure can also take effect
.
In total, there are four different types of bankruptcy available to individuals, and each has conditions that must
be met
.
Chapter 7 - The most well known and severe type of bankruptcy.
This takes between two and three months and involves the sale of your residential property to pay off your debts
. Chapter 11 - A complicated process, targeted towards business debtors, but for instance. It may be suitable for individuals with many debts and assets. Chapter 12 - A type of bankruptcy very like Chapter 13, but only available to family farmers and fishermen.
Chapter 13 - A court-supervised repayment plan which
is designed
to repay an agreed percentage of your total debt, over a period between 3 and 5 years
. All cases in Chapter 13 refer to a form of payment plan.
You will first have to test the number of loans you would repay as well as the money you wish to keep to decide the payment plans
.
Chapter 7 and Chapter 13 plans are the most used options; it is preferable to file a Chapter 13 in any case.
As it enables the person filing for bankruptcy Montana to keep their property, versus Chapter 7 where they must sell it to clear their debts
.
Chapter 7 - Perhaps the most well known and severe type of bankruptcy. Typically, this takes between two and three months and involves the sale of your residential property to pay off your debts.
Chapter 11 - A highly complicated process, predominantly targeted towards business debtors, but for instance, it may be suitable for individuals with substantial debts and assets.
Chapter 12 - A type of bankruptcy very similar to Chapter 13, but exclusively available to family farmers and fishermen.
Chapter 13 - A court-supervised repayment plan which is designed to repay an agreed percentage of your total debt, over a period between 3 and 5 years. All cases in Chapter 13 refer to a form of payment plan. You will first have to evaluate the amount of loans you would repay as well as the money you wish to retain in order to decide the payment plans.
Chapter 7 and Chapter 13 plans are the most frequently used options; it is preferable to file a Chapter 13 in any case, as it enables the person filing for bankruptcy Montana to retain their property, versus Chapter 7 where they must sell it to clear their debts.
The fact that you have filed for bankruptcy will be registered on your credit report. Once you filed for Chapter 7, then it will remain on the file for ten years, and for seven years if you filed for section 13. But, although obtaining credit will be more challenging, it will not prevent you from ever obtaining credit again in the future. So, before filing for bankruptcy, it is important that you seek help and legal advice.
There are hundreds or thousands of reasons why an honest worker might be in financial difficulty. The federal bankruptcy laws were designed to provide people with a second chance, and a fresh start. You can use the Montana bankruptcy exemptions or the exempt property law to protect things that you will need to work and live. So, Montana laws were also intended to ensure that all creditors are treated. Once you've finished the bankruptcy process, your creditors won't collect outstanding debts. And as a consequence, you are then able to move forward with your life.
Dischargeable debts are debts that can be eliminated after an individual file for bankruptcy. When a debt is said to be discharged, the debtor is no longer obligated to repay the debt, and the creditor is prohibited from trying to enforce payment. Need to understand that if someone else co-signed on an agreement, they would remain liable for the debt. Also, if the debt was a secured loan, where you agreed to use the property as collateral for the loan. Then your creditor may still be entitled to repossess the property, should you not repay the loan. If this is the case, it is best to talk to our helpful customer service team who will give you the right advice or information from a bankruptcy lawyer.